Hello there!
Welcome to the Home Sweet Garden Party!
I am so glad you have joined us!
Things are really feeling like summer here at the lake.
Especially since the girls are out of school now.
Today I am sharing my wildflower bed down by the road.
This area kept washing out and grass would not grow easily.
So I added the rocks and made a wildflower bed about 6 years ago.
It is a bit of a mess.
I do not even try to weed it.
Except maybe thistle and poison ivy...
I let it all grow for the bees, birds and butterflies.
I leave all the seedpods on for winter food for the birds.
Years ago I mulched it, but now I just chop it all down in late winter.
I love how natural it is.
We live in an area with huge open fields that bloom similar to this.
We have tons of wildflowers we see on our walks and four-wheeler rides.
I love all the movement and texture.
Most of it is all the grasses that have self seeded.
I have fought them for years, and I have waved the white flag.
My perennials in here are established enough to fight it out.
And anything small is long gone anyway.
I love the look of the house in the background.
Most people who pass by never see the roses or daylilies or the thousand other things I grow.
But they see these wildflowers and can enjoy them when they are blooming.
I hope you did too!
Okay.... wow do I have some beautiful things to show you!
If I shared your post this week feel free to grab a button for your blog!
Here are this weeks features....
Aiken House and Garden's Little Garden Helper
Fishtail Cottage's Garden Update
Three Dogs Farmhouse's Outside Garden Tour
Serendipity Refined's Blue and White Summer Patio
Back Porch Musing's Jardins d'Iris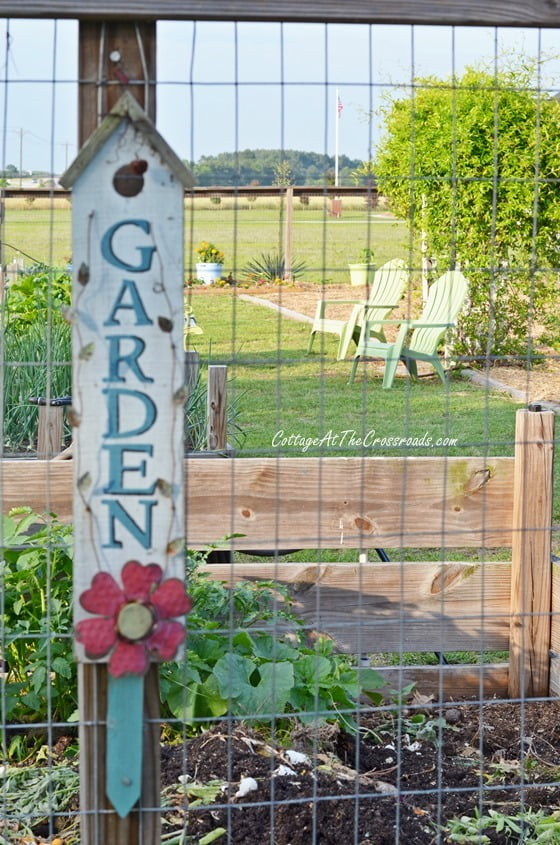 Cottage at the Crossroad's Evolution of a Garden
Last week's party was the biggest of the yet with 38 entries!
Lets keep sharing, I loving all these beautiful posts.
Remember I would love it if you would add me to your party lists or sidebars
to let others know about this new link party!
_________________________________________________________________
Thanks so much for stopping by and please consider becoming a new follower!
~Brooke~