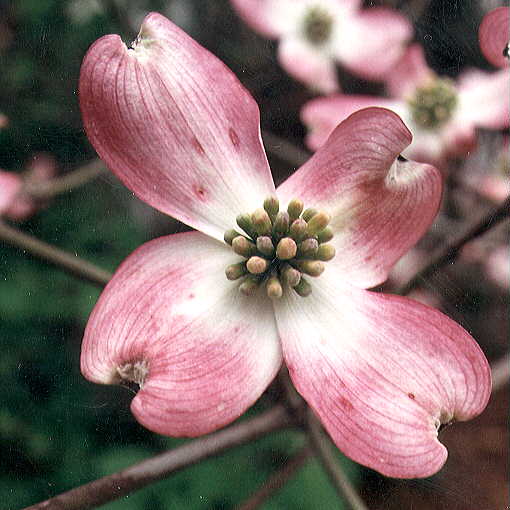 At my husband's parents home is the most beautiful pink dogwood tree I have ever seen.  It is ages old and glorious every spring.
This is not it, but it looks very similar to it.   I am not sure what the cultivar of it is….just a "pink dogwood" around here.  But recently I have discovered the variegated leaves and bright pink blooms of 'Cherokee Chief'.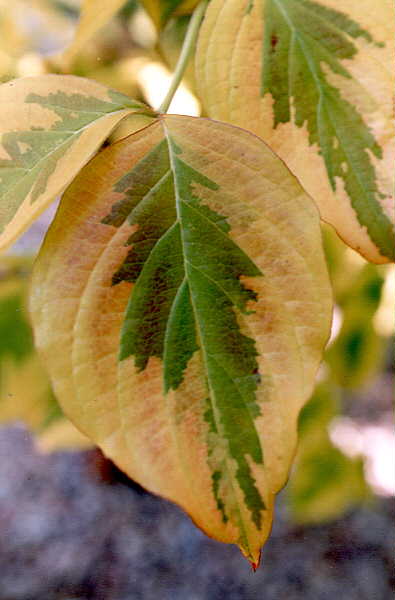 I have two young redbuds in our front yard, but I am dreaming of a pink dogwood to add this spring.  Here is some info from the web…..
All things considered, 'Cherokee Chief' flowering dogwood trees (Cornus florida 'Cherokee Chief') and Japanese flowering dogwood trees (Cornus kousa) win the top ranking for spring bloomers, with an impressive array of landscaping benefits. The lower branches of the 'Cherokee Chief' cultivar have a horizontal branching pattern, which in itself lends interest to the landscape. 'Cherokee Chief' flowering dogwood trees grow to a height of 20'-25' and spread 12'-15'. This tree puts out red blooms in spring, while its fall foliage is bronze-colored.
Red Flowering Dogwood Tree
Cornus florida 'Cherokee Chief'
   
Red Flowering Dogwood may be used in a variety of landscapes and are excellent accent plantings around the terrace or patio. 'Cherokee Chief' Dogwood is considered by many to be the best red flowering dogwood on the market today.
Full Sun-Light Shade
What more could you ask for from a small ornamental tree? Pink Flowering Dogwoods grow in most states in the USA. The large blooms put on an impressive early spring display, making it one of the most popular spring flowering trees on the market. Pink Flowering Dogwood erupts in a cloud of showy blossoms that darken as they age.

Low maintenance, care free Pink Flowering Dogwoods.
This is an excellent ornamental tree for homeowners on the go. A beautiful tree in all seasons, fall color is fire glow red for a climax to warm weather.
Pink Flowering Dogwood is an important source of food for songbirds.
Your new Pink Flowering Dogwood tree offers great winter interest with red fruit and rust accents on smooth gray bark. The fruit provides an excellent source of winter food for birds.

In Indiana, they had dogwoods at Rural King and Lowes in early spring.  I think they were about $25 for a 7 ft tree.  I will be looking for them anxiously….lol.  Hubby….I need the truck that day!
Happy Gardening…..Brooke